2012 August 15, waflow Stronghold () 2012 autumn and winter series of training topics will be officially launched at the headquarters of Hangzhou, Jiaxing-Huzhou area from more than a total of 40 direct sales stores and franchise manager, shopping guide, etc. Participated in the training of Hangzhou station, as the first stop of this series of training, waflow flowers in Hangzhou training will be innovative, easy to explain, edutainment exercises and rich rewards won the trainers alike, Made a good start.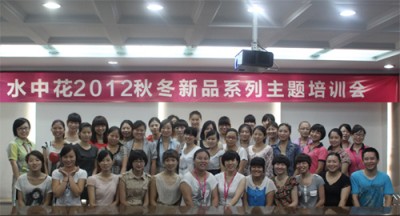 waflow water flowers 2012 autumn and winter new series of topics training session Hangzhou station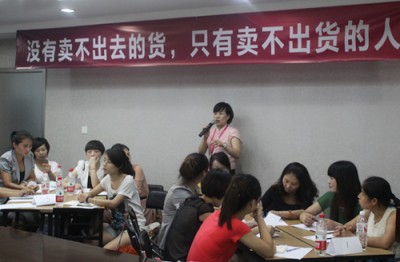 Not sell the goods, only those who do not ship

New product training is a good way for apparel brands to maintain their vitality and is a bridge between the fashionable fashion shift from designer to end consumer. It is also the key to improving sales performance. However, most of the new training in the past are mostly training supervisors to explain in the above, terminal shopping guide to listen to below, as the exam-oriented education makes "students" can not fully understand the essentials of new products, even if rote can not learn. This time, waflow water flower industry sales training to break the traditional model to create "elite retail training camp," launched a new form of innovative sales training, including many pioneering highlights.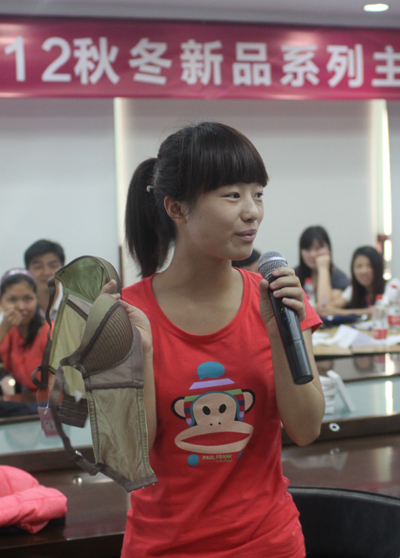 Sales Walkthrough shopping guide to explain waflow water flower 2012 autumn and winter new features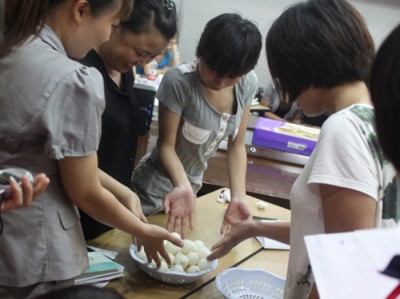 Game link test sales force teamwork skills

First of all, waflow flowers 2012 autumn and winter new series of theme training will FAB marketing methods into the training to new products, for example, vividly explained the three elements of the FAB sales law - product features (attributes), product features (role) , Product advantages (benefits), through the clever combination of product training and sales training, waflow flowers to shopping guide quickly and comprehensively grasp the new knowledge, but also enhance their sales skills. Second, the site try on the real experience to try on the identity of the customer as a new product features, "the paper come to the end feel shallow, we must know the matter to practice", only practical experience, to truly understand the product features, so that in the post-sales Can be perfect marketing. Third, the interactive speech sales exercise, actual exercise is to test the results of the most direct way to train, with standardized words, simulation scenarios test the sales ability of shopping guide.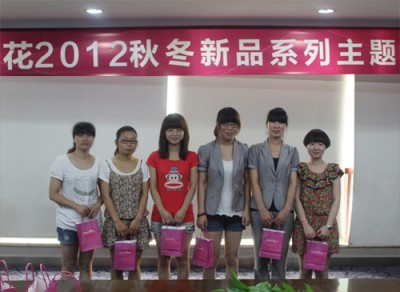 Rich prizes set reflects the waflow water flower attaches great importance to training

Terminal sales is the battle of the brand competition, "there is no sale of goods, only those who do not sell goods," as the first brand of elegant underwear , waflow flowers spent a profound understanding of the importance of terminal sales to new training as an opportunity, Systematically create the industry's elite retail staff. It is reported that waflow flowers in 2012 autumn and winter new series theme training second stop - Jinhua Station has already begun.
More waflow water flower information, please pay attention to the official website

Categories by the Knitting Machine for the socks

Knitting Machine Socks, Knitting Socks, Knitting Baby Socks

JNY International Trade Co., Ltd , http://www.jny-socks.com